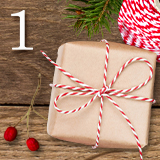 Unique Christmas Gift Ideas
Gift Experiences, Pet Friendly Presents, and DIY Inspiration
(Print, Post, or Share This Day's Inspirational Christmas Quote!)
Unique Christmas Gift Ideas and Experiences
We all eventually reach a point in our lives when we have enough stuff. Just figuring out what to do with our stuff takes up more time than we'd like. Whole businesses have been built around containing and organizing our stuff.

This year, let's think outside the stuff and give moments and memories instead. An experience is something the recipient will always remember. And making memories is what Christmas is all about.

What is the gift of experience? It can be whatever you think the person would enjoy---tickets, lessons, memberships, and adventures.
Here are some gift experience suggestions to consider:
Tickets
Rock Concert
Favorite Performer
Movies
Sporting Event
Comedy Night
Lessons
Flying
Horseback riding
Ballroom Dancing
Glass Blowing
Bagpiping
Survival Training
Golf or Tennis with a Pro
Musical Instrument
Gift Memberships
Zoo
Botanical Garden
Museum
Aquarium
Warehouse Club
Fruit or Flower of the Month Club
Adventures
Tandem Skydiving
Hot Air Balloon Ride
Kayaking
Zip Lining
Tarot Card Reading
Spa Treatments
Sight Seeing Tours
Wine Tasting Tours
Excursion
Night diving with manta rays in Hawaii
Moulin Rouge show in Paris
Gondola ride in Venice
Safari in Nepal
Whale watching in Madeira
Swim with the dolphins in Mexico
Ayurvedic massage in India
Rum tasting in Puerto Rico
Bungee jumping at Victoria Falls
Candlelight cruise in Amsterdam
Additional Christmas Gift Suggestions to Print, Post or Share: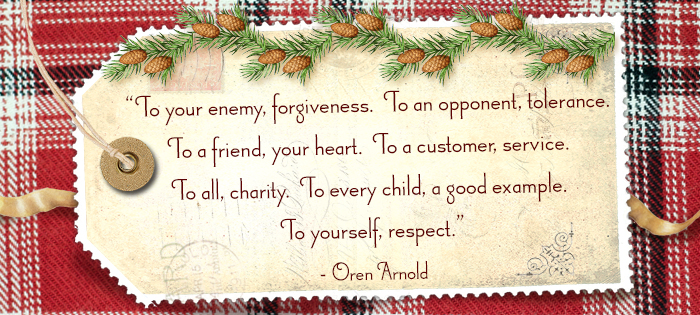 Click to open image in new window to print

Fun Christmas Gifts Ideas for Pets and Pet Lovers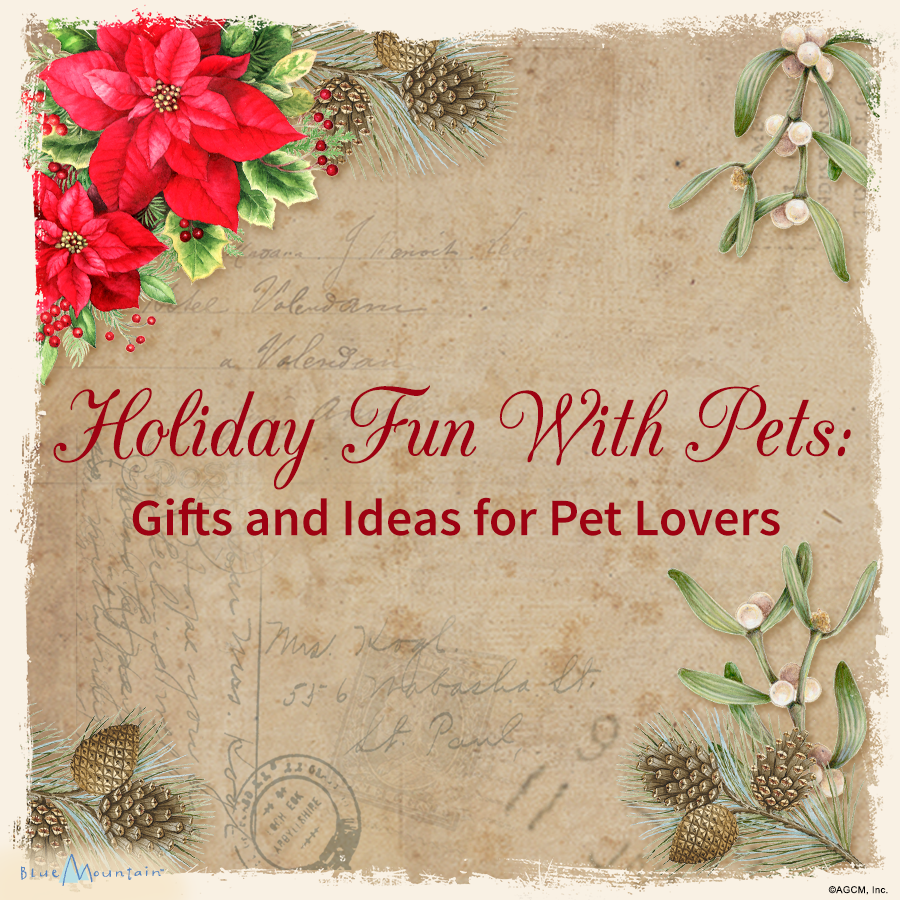 Our wonderful furry friends warm our hearts all year, but even more so when Christmas lights twinkle, fireplaces crackle and the whole world feels like a Norman Rockwell painting. Somehow we're reminded of bringing our pets home for the first time…the licks, snuggles, paw shakes and playful moments we enjoyed with them as they explored their new surroundings. We rewarded their good behavior, loved them and bonded with them. Now we're rewarded as they wait patiently by the door to greet us or as they rest contentedly in our laps. The affection they give us never wanes and no matter how we spend the holidays, our pets provide us with the unconditional love and warmth we cherish, year after year.
The irresistible taste and aroma of treats will always keep our pets begging for more, and toys will bring them many hours of happy playtime. The holidays are also a great time to treat them to a new collar, bowl or placemat, personalized just for them.
Decorating the tree always brings back fond memories, so why not include your pets here too. Hanging personalized pet ornaments is a great way to include the family pet in this celebration - simply press their paw into the clay, add their name, bake and hang!
Don't forget family photos! What holiday photo is complete without the family pet? This year dress Fido or Fluffy with a sprig of holly on their collars or put them in a pet Santa hat to make the moment unforgettable. Learn tips for photographing animals from a professional.
For a truly memorable Christmas season, why not adopt or foster a shelter or rescue pet and give it the warm, loving home it longs for. There are so many of these animals that need help and the vast majority of them make wonderful companions.
Holidays are where the heart is, and having our pets with us during Christmastime makes it an especially joyful occasion. As we celebrate the season and get involved in the hustle and bustle, let's remember to make some special time for those furry loved ones who calls our hearts their homes

DIY Christmas Candle Gift You Have to Try This Holiday
Everyone appreciates a gift you make yourself, and what better present than giving the gift of light? This unique Christmas gift is easy to make and a pleasure to give and receive.
You'll need these supplies to get started; a Mason jar, hot glue gun, a tea light, twine, burlap, holiday ribbon, pinecone and holly sprig.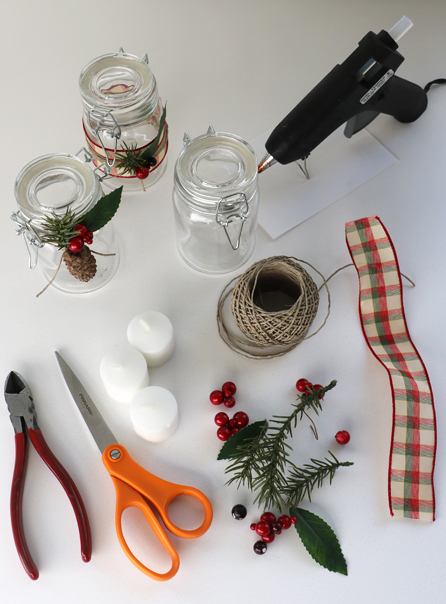 Cut the ribbon to size and wrap it around the jar and glue.

Wrap and tie twine (or ribbon).

Glue on pinecones, berries and holly sprig and add candle.
(or encircle the top of the jar with twine and tie in the pinecones and holly sprig.)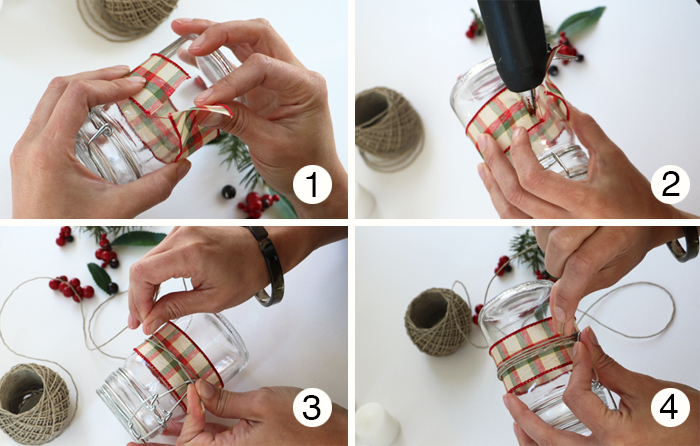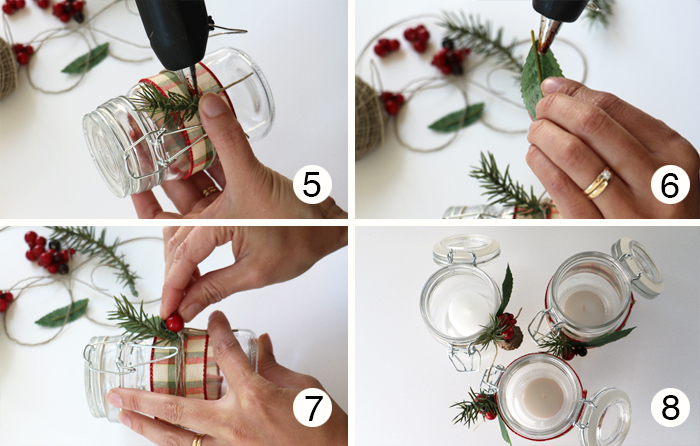 Voila! You have a lovely candle to brighten your décor and the perfect gift for friends.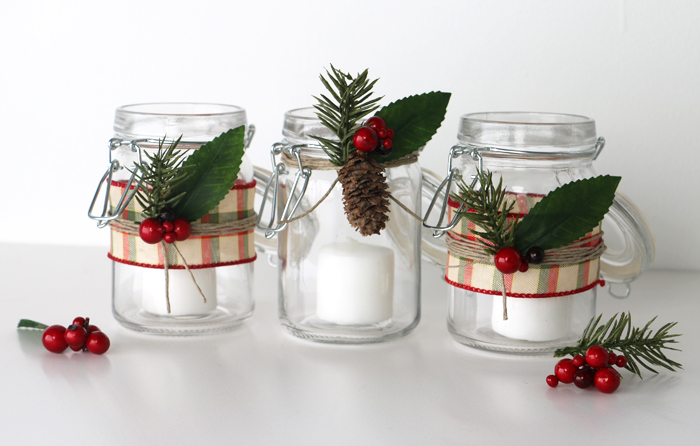 Back to Calendar