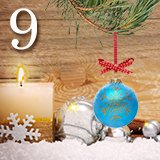 Spiritual Christmas Blessings
Printable Bible Verses, Ideas for Giving Back, and a Perfect Dinner Prayer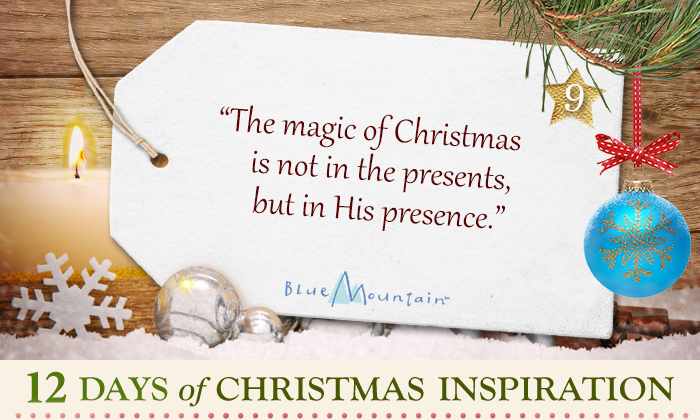 (Print, Post, or Share This Day's Inspirational Christmas Quote!)
Printable Bible Verses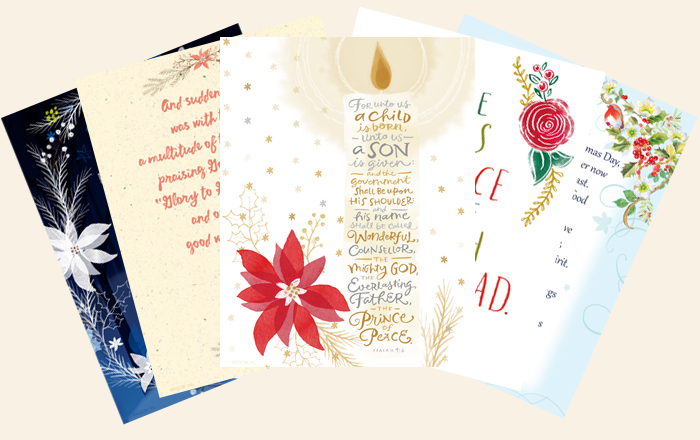 "The magic of Christmas is not in the presents but in His presence."
In the chaos of the Christmas season, it's easy to forget what we're celebrating. The real reason for the season gets lost in all the lists and shopping and entertaining. A wonderful way to become centered again, is to go back to the source of the true Christmas story, the Bible, where we can read about the prophecies of Christ's coming, the events leading up to His birth and the celebration in heaven and on earth upon His arrival. Here are some printable Christmas Bible verses to share in your holiday cards, to display in your home and to read aloud at friends and family gatherings.

Psalm 96:11
"Let the heavens rejoice and the earth be glad."

Luke 2:13-14 (KJV)
"And suddenly there was with the angel a multitude of the heavenly host praising God, and saying, "Glory to God in the highest, and on earth peace, good will toward men."

John 3:16
For God so loved the world, that he gave his only begotten Son, that whosoever believeth in him should not perish, but have everlasting life.

Isaiah 9:6 (KJV)
"For unto us a child is born, unto us a son is given: and the government shall be upon his shoulder: and his name shall be called Wonderful, Counsellor, The mighty God, The everlasting Father, The Prince of Peace."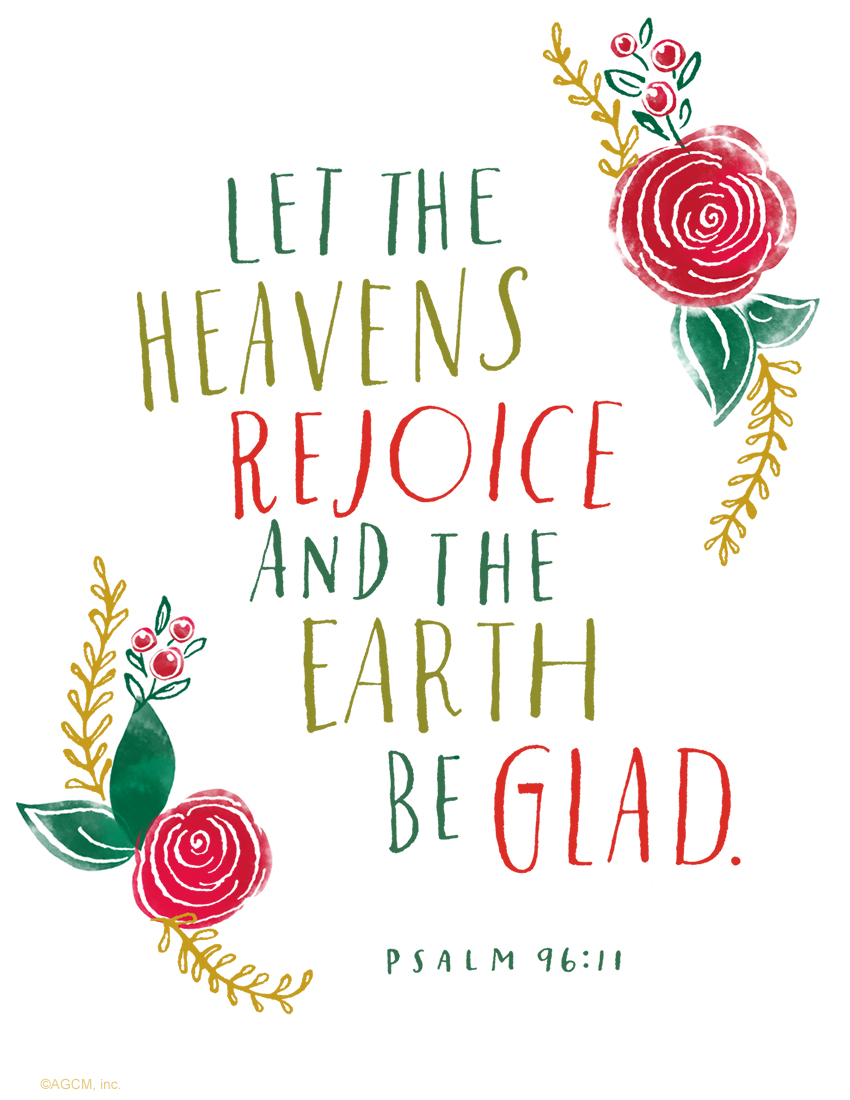 Click to open image in new window to print
Click to open image in new window to print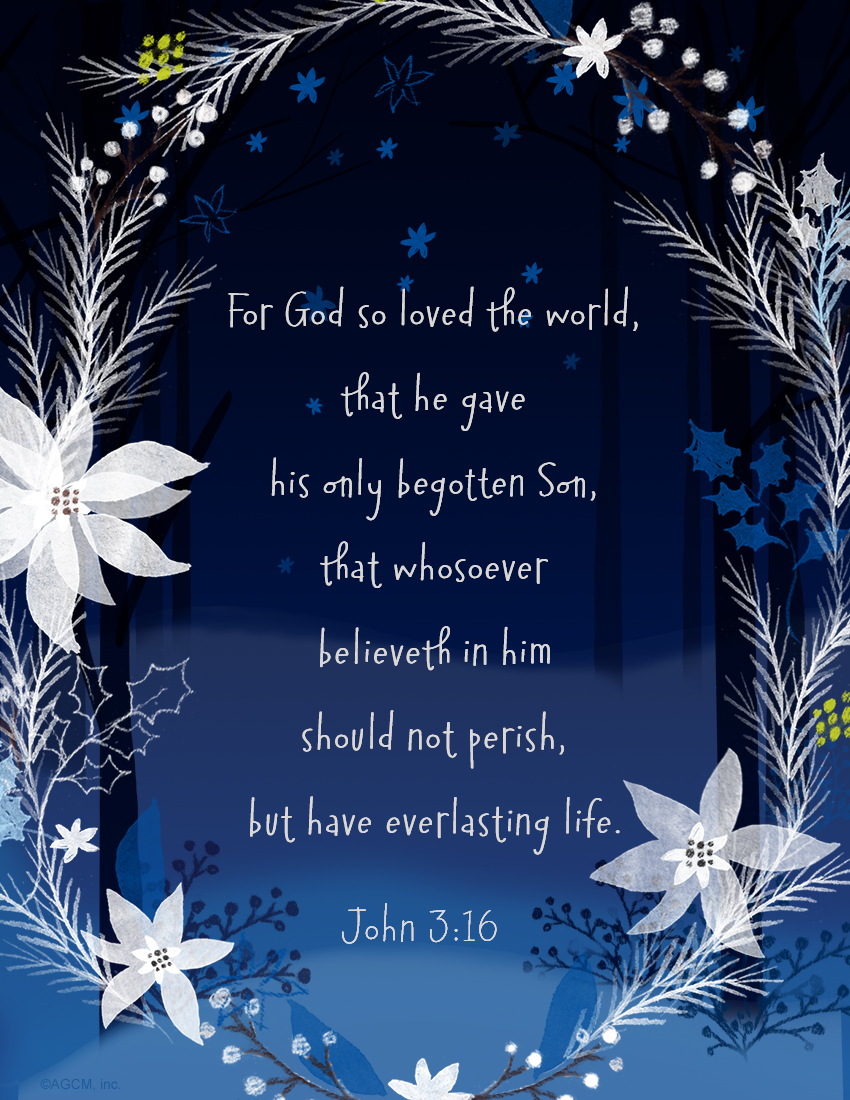 Click to open image in new window to print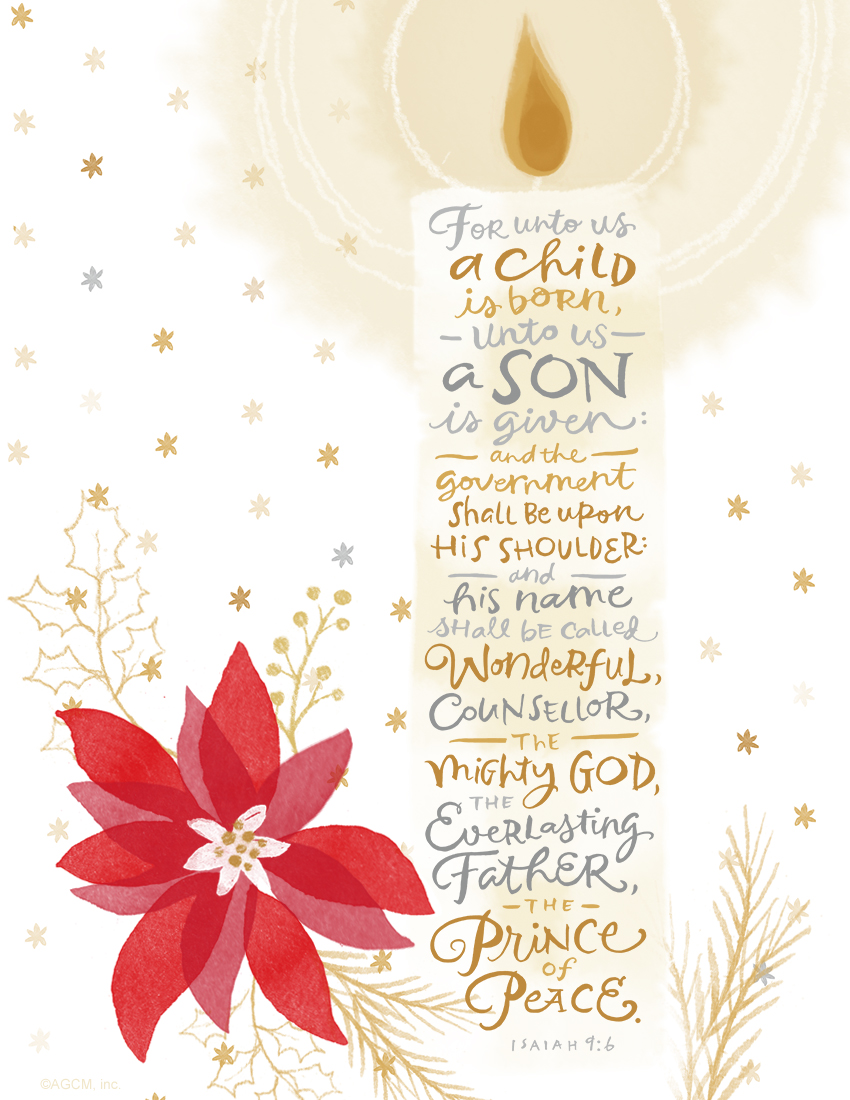 Click to open image in new window to print
Additional Bible Verses for Christmas:
Luke 2:10-11
And the angel said to them, "Fear not, for behold, I bring you good news of great joy that will be for all the people. For unto you is born this day in the city of David a Savior, who is Christ the Lord.

Luke 2:7
And she gave birth to her firstborn son; and she wrapped Him in cloths, and laid Him in a manger, because there was no room for them in the inn.

Matthew 2:11
After coming into the house they saw the Child with Mary His mother; and they fell to the ground and worshiped Him. Then, opening their treasures, they presented to Him gifts of gold, frankincense, and myrrh.

The Importance of Giving This Holiday
"It is more blessed to give than to receive," is never more true than at Christmastime. The holidays can be a joyful time for those who have family and friends and the means to share a meal and exchange gifts. But not everyone is so fortunate, and these are the folks we should be thinking of when we're making our holiday lists this year. It's a good time to clean out the closets and donate unused toys, clothing, and household goods. Maybe you can stretch your grocery budget a little further and buy something extra for those who can't afford it. Perhaps you have a spare hour here and there to spend with someone who is lonely. Remembering those in need of your time and generosity will help you experience the true reason for the season. As Ruth Carter Stapleton wrote, "Christmas is most truly Christmas when we celebrate it by giving the light of love to those who need it most."
Here are some ideas to get you started on giving back:
Donate clothing to the homeless.
Organize a small group to go caroling at a Senior Center.
Invite a needy family for a holiday meal.
Buy groceries for a local food bank.
Send holiday cards to soldiers through your local Red Cross.
Gather blankets and warm socks for a local shelter.
Donate toys to children who may not receive any.
Deliver a holiday meal to someone who can no longer prepare one.
Bring cookies to neighbors who may not have many visitors.
Give your "presence" to friends and family members.
Here are some additional quick and fun ways to share the merry this season:
Pay for the person behind you at the drive-thru.
Candy cane the cars in a parking lot.
Bake treats for your local police and firemen.
Feed someone's meter.
Shovel your neighbor's driveway.
Leave a treat for your mail carrier.
Be a Secret Santa.

Perfect Christmas Dinner Prayer to Share with Your Family
As you gather around the Christmas table this year with family and friends, it will be the perfect time to remember in prayer, that the true reason for your celebration is the birth of our Lord. A Christmas blessing can be a Bible scripture, a prayer spoken from the heart, or the reading of lyrics from a beautiful Christmas hymn, such as "O Holy Night."

Here is a printable Christmas Dinner Prayer to share at your holiday meal.

Heavenly Father,
Love came down on Christmas Day, and love brings us together now to share this holiday feast. We ask you to bless our food and all of us here. We remember those we love who are not with us today, but who remain with us in spirit. With grateful hearts, we thank you for all the blessings you have given us this year and we pray for peace in families and nations around the world.

Amen.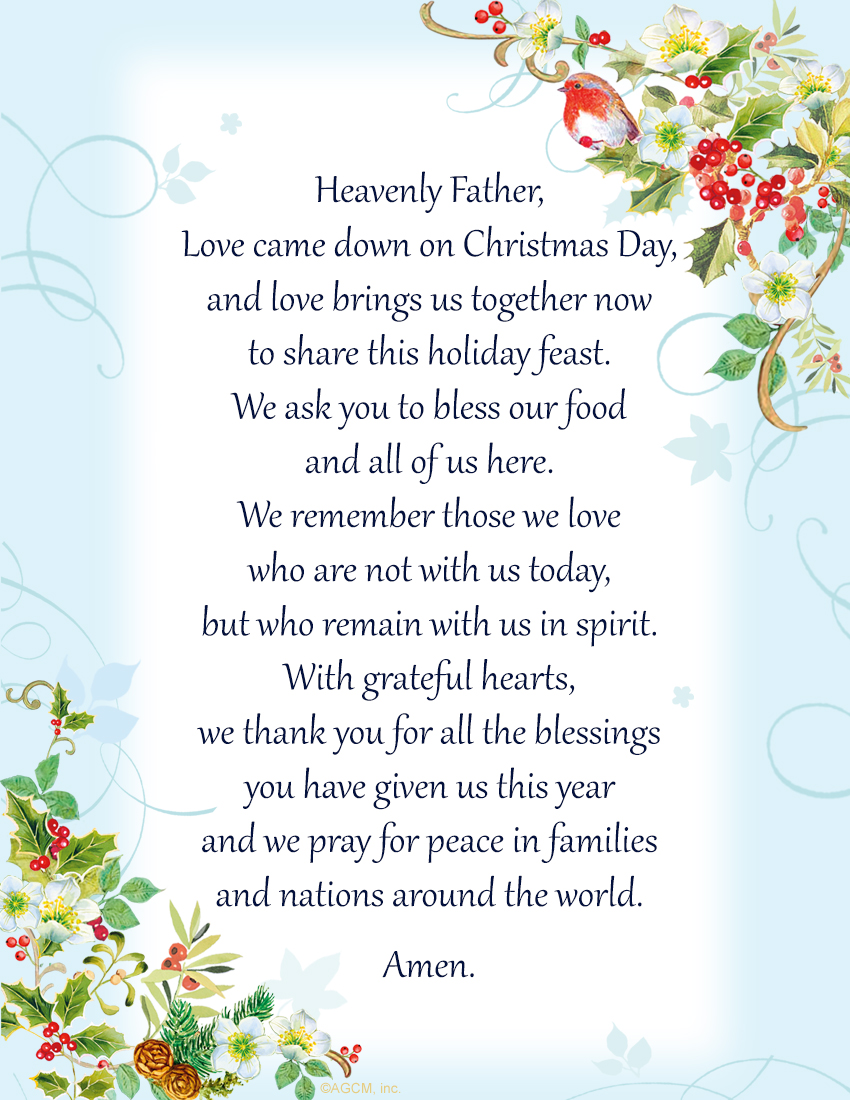 Click to open image in new window to print


Back to Calendar