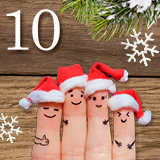 Christmas Card Sayings
What to Write in a Christmas Card, Christmas Birthday Wishes, and Printable Christmas Quotes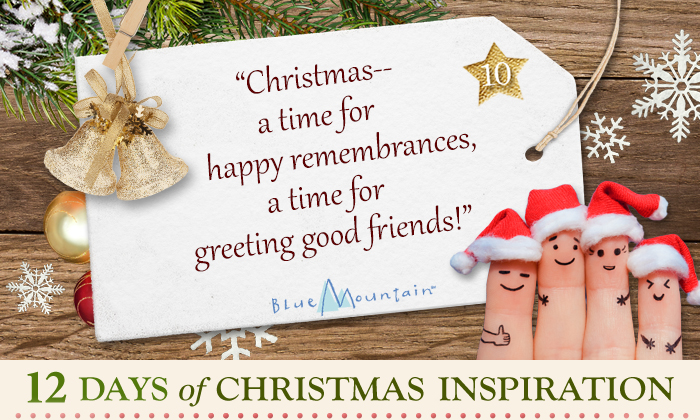 (Print, Post, or Share This Day's Inspirational Christmas Quote!)
What to Write in a Christmas Card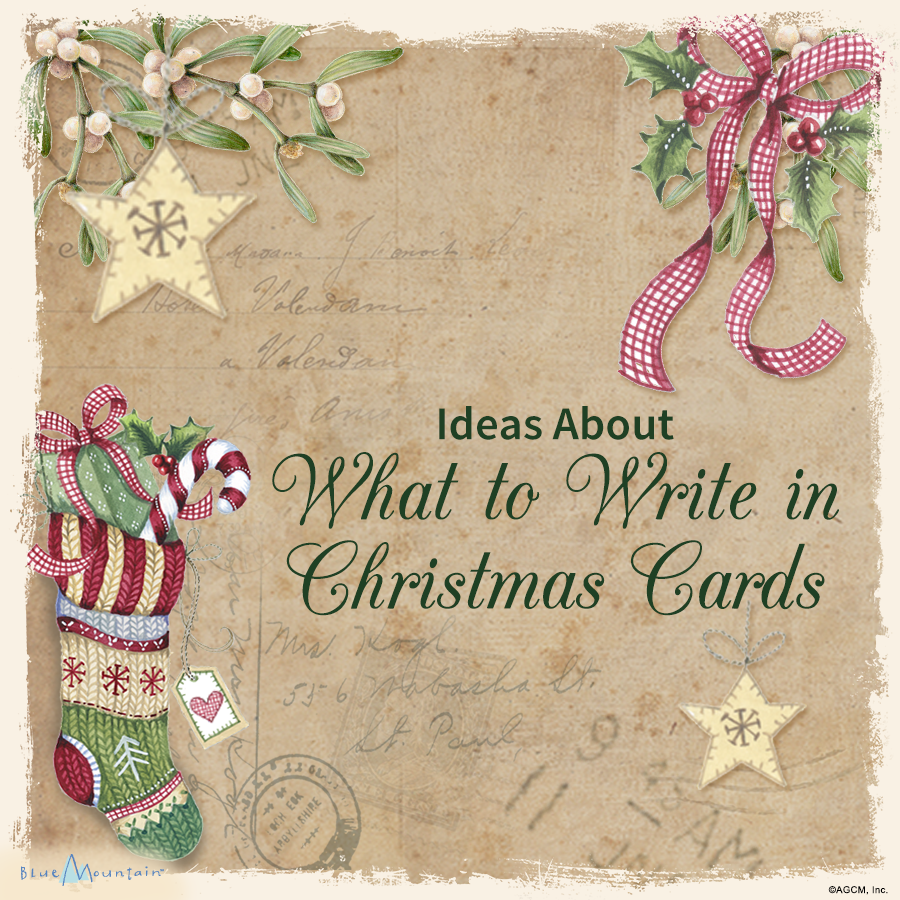 Christmas card season is upon us, and whether you're sending a traditional card, a photo card, or even a Christmas eCard, finding the right messaging isn't easy as it seems. It is said that "A Merry Christmas and a Happy New Year to You" was written in the very first Christmas card, but we think a little more thought and personality can be added these days. Here are some suggestions to get you in the spirit of card-sending.
Christmas Quotes:
Christmas waves a magic wand over this world, and behold, everything is softer and more beautiful. -Norman Vincent Peale
One of the most glorious messes in the world is the mess created in the living room on Christmas day. Don't clean it up too quickly. - Andy Rooney
There has been only one Christmas--the rest are anniversaries. - W.J. Cameron
I will honor Christmas in my heart, and try to keep it all the year. - Charles Dickens
Christmas is the season for kindling the fire of hospitality in the hall, the genial flame of charity in the heart. - Washington Irving
Gifts of time and love are surely the basic ingredients of a truly merry Christmas. - Peg Bracken
At Christmas, all roads lead home. - Marjorie Holmes
Blessed is the season which engages the whole world in a conspiracy of love! - Hamilton Wright Mabie
Love is what's in the room with you at Christmas if you stop opening presents and listen. - Author unknown
I wish we could put up some of the Christmas spirit in jars and open a jar of it every month. - Harlan Miller
Christmas Messages:
May your days be filled with magic and cheer!
Decorate your Christmas with joy!
May all your days be happy and bright!
Warmest thoughts and best wishes for a joyful holiday season.
Jolly holly-days to you and yours!
Merry up and have your best Christmas ever!
HO! HO! HOpe your holidays are filled with fun!
Christmas...hope yours is all about the merry!
Merry Christmas to someone who's always on Santa's "nice" list!
Merry Kiss-mas!
God bless us, everyone
Wishing you and yours a wonderful holiday season and all the best in the coming year!
Merry Christmas with all the trimmings!
Hope this season finds you all wrapped up in happy!

Christmas Birthday Wishes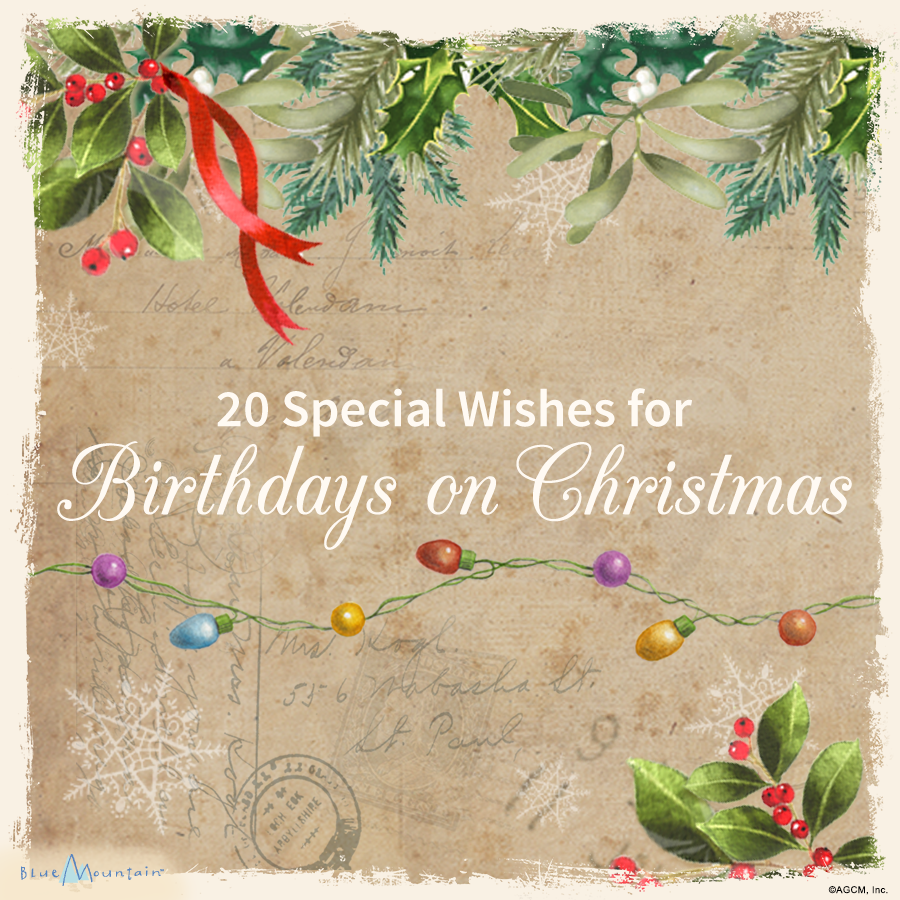 For those celebrating birthdays on, or around Christmas, it can be an extra magical time of year, but figuring out the right birthday wishes can be tricky. Should you wish them a happy birthday and a merry Christmas in the same card? Should you go with a more traditional tone, or light and fun?

Luckily, the editors at BlueMountain.com have put some time and thought into this topic and have come up with 20 Christmas birthday wishes that are perfect for this unique merry celebration.
Fun Birthday Wishes:
As far as gifts go, you're one of the best Christmas presents I've ever gotten. Happy Christmas Birthday!
Thanks for being born during the holidays. It's great to have one more reason to get jolly! Happy Holiday Birthday!
Mixing birthdays and holidays makes for a caroling, jingling, amazingly great time!
Hope the birthday fairy and Santa Claus are both good to you! Happy Christmas Birthday!
May cake, candles, gifts, and more gifts be yours this year! Happy December Birthday!
Wishing you a ho-ho-happy Christmas birthday!
A birthday on Christmas Eve? Lucky you! You get to open presents today AND tomorrow! Happy Birthday!
On December 24, most Americans are celebrating National Eggnog Day or National Chocolate Day. I choose to celebrate YOU! Happy Birthday!
Hope you've been doubly good this year...for your sake. Happy Birthday and Merry Christmas!
Wishing you day filled with love, joy, cake, balloons, candy canes, and snowmen! Happy December Birthday!
Traditional
May blessings abound during this season of joy. Happy Christmas Birthday!
Wishing you twofold joy and happiness as your special day falls on Christmas. Happy Birthday!
Extra wishes to you for your special day. Merry Christmas and Happy Birthday!
Hope your birthday is truly magical. Happy Birthday on Christmas Eve!
May this holiday season bring you more blessings on your birthday. Happy Christmas Birthday!
Wishing you a cheerful celebration during this most beautiful time of year! Happy Christmas Birthday!
Birthday bells are ringing for you on this special day of joy. Happy Christmas Birthday!
Only special people get to celebrate birthday and Christmas together. Many blessings to you for the coming year!
May the magic of the season fill your heart with joy as you are wished a wonderful birthday!
Wishing you a wonderful birthday, a blessed Christmas, and a happy new year!

Printable Christmas Quotes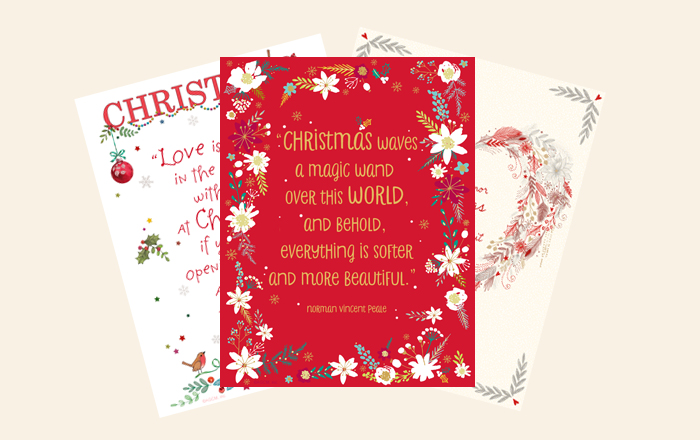 Christmas is a wonderful time for sharing the inspiration of the season. Here are some printable Christmas quotations to add a festive touch to your home or office décor, to include in your holiday cards and letters, to read aloud at Christmas gatherings, and to roll up and attach to Christmas gifts.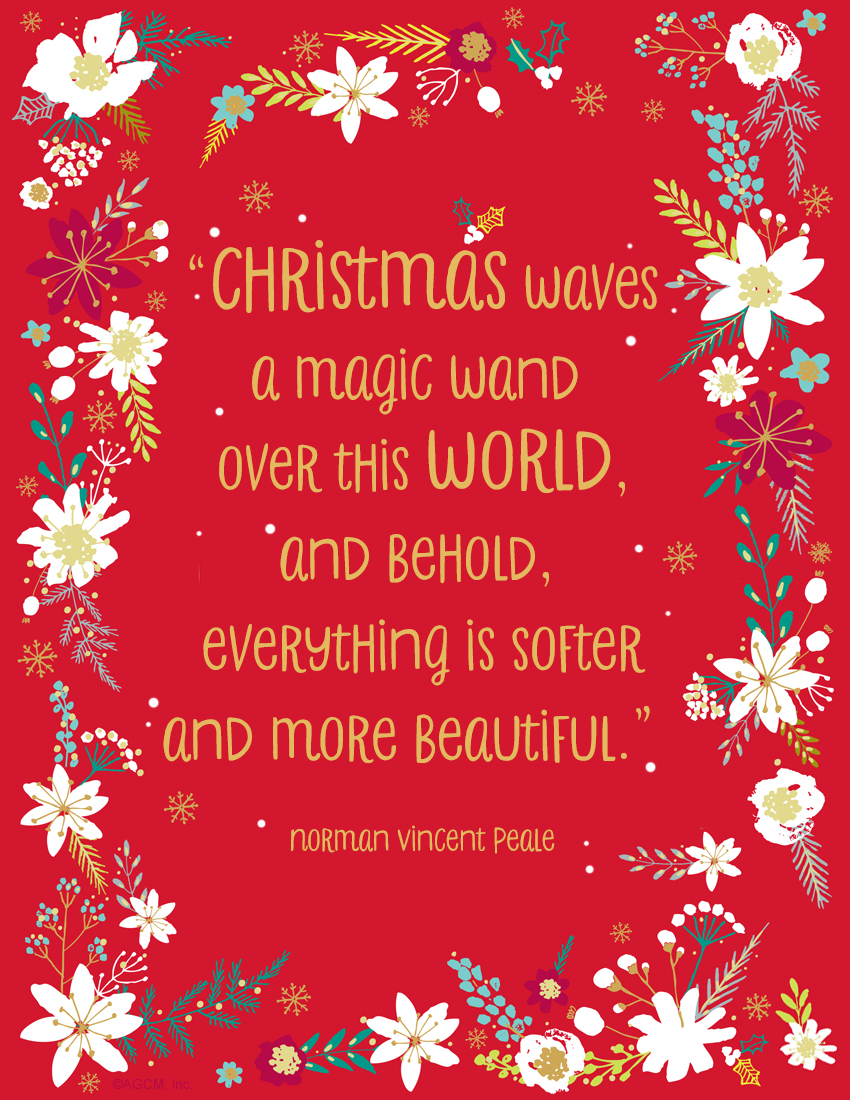 Click to open image in new window to print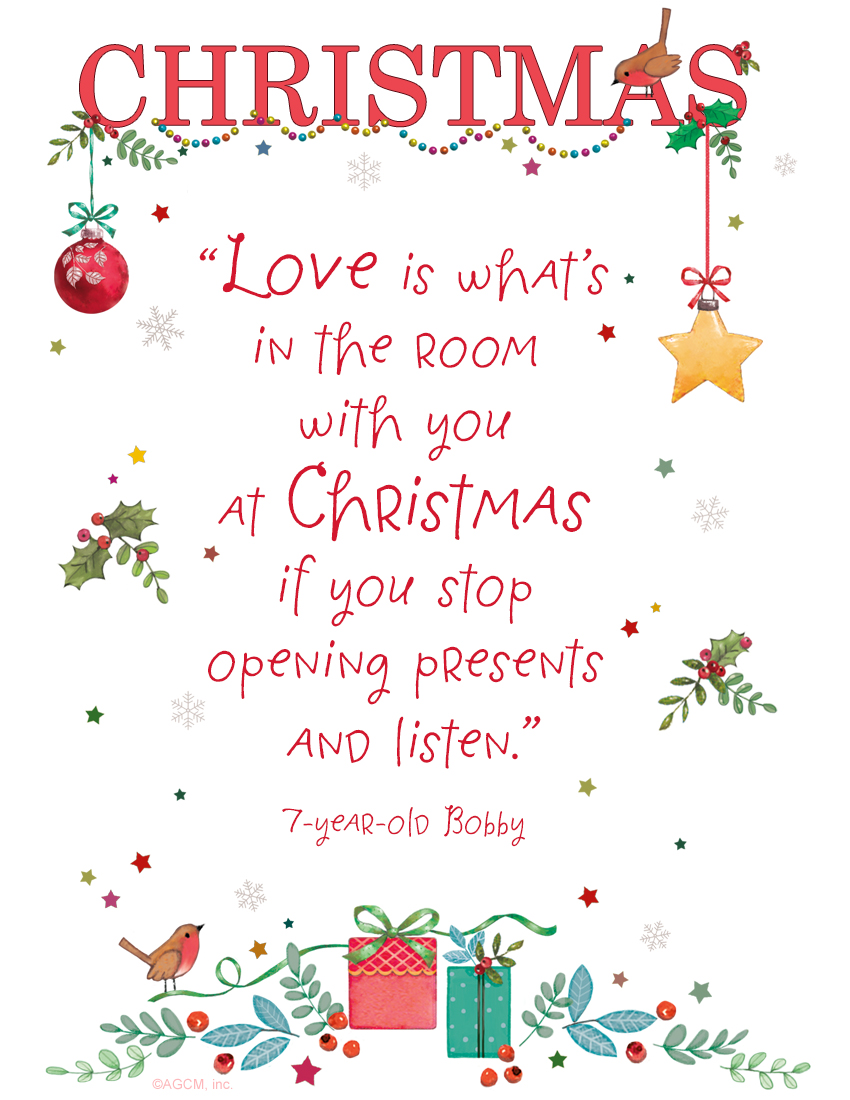 Click to open image in new window to print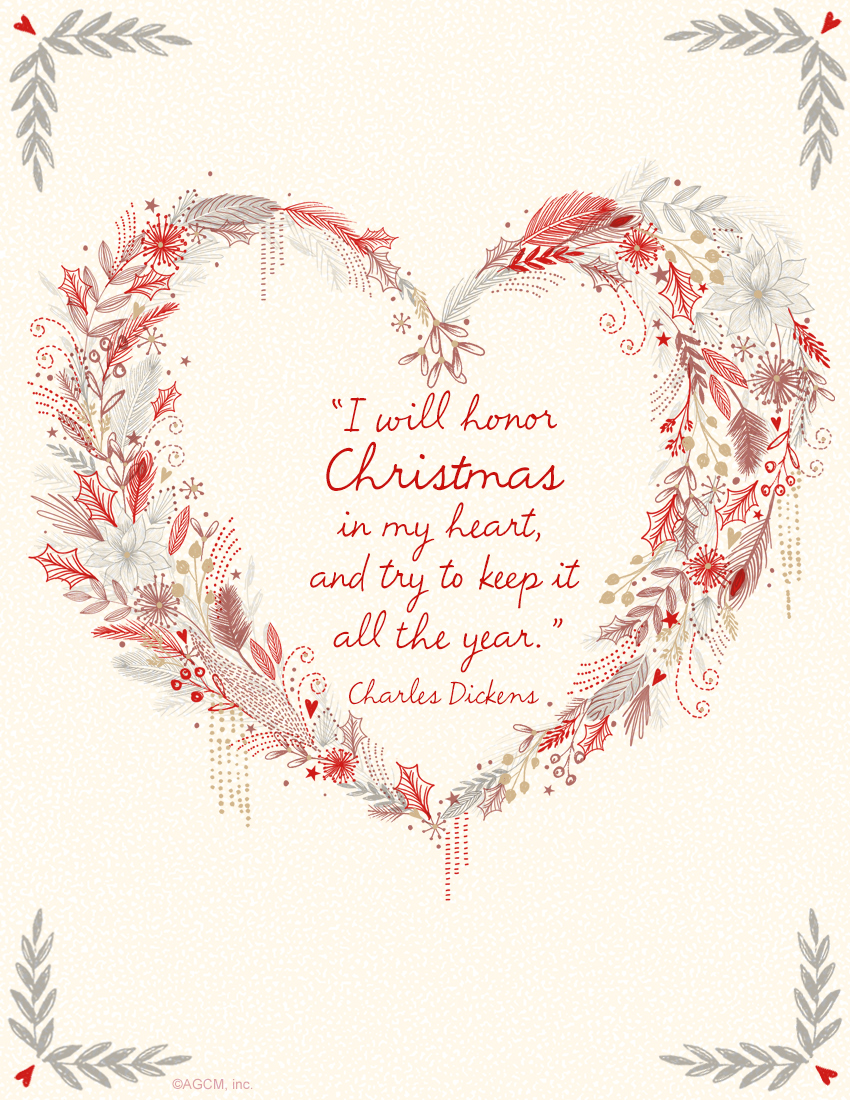 Click to open image in new window to print


Back to Calendar